Western Ways: Though the Aperture with Rachael Black and William Lawrence Bird Jr.
Tucson Modernism Week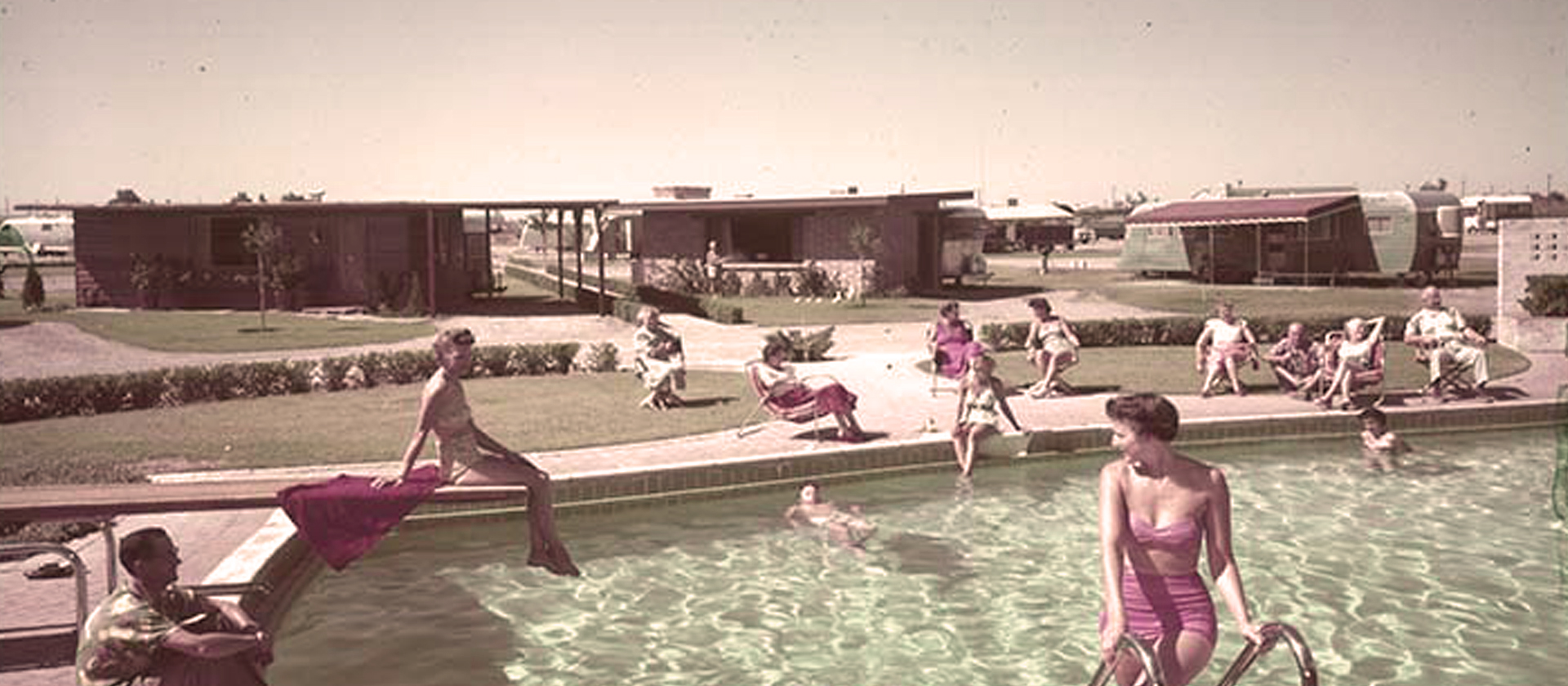 Western Ways Features Service, was an association of freelance writers and photographers, providing articles and photographs about the Desert Southwest to various publications.  Charles Herbert, a former newsreel cameraman for Pathé News and Fox Movietone News, along with his wife Lucile, assumed the operations of Western Ways in 1940.  Over the following three decades, the Herberts employed professional writers and photographers whose body of work not only promoted, but shaped the culture of the modern American West. The company produced articles and photographs about people, events, and tourist destinations in the western United States as well as Northern Mexico for sale to publications, photographic and advertising agencies, and the private sector.
Rachael Black, Arizona Historical Society Archivist and Librarian grew up in Colorado, but has spent the better part of the last decade circling the American West for various jobs and school. She holds a Bachelor of Arts in southwest studies from Fort Lewis College and a Master of Library and Information Science from the University of Washington. Rachael's career in museums began when she stumbled into a work study job at the Delaney Library at the Center for Southwest Studies at Fort Lewis College. Since then, she has worked in a variety of different institutions, from public libraries to state archives, and on a variety of projects, including creating interactive maps of botanical gardens, and coordinating a multi -million-dollar National Science Foundation grant. She is happy to be back at home in the museum field.
William Lawrence "Larry" Bird, Jr. is Curator Emeritus at the National Museum of American History – Smithsonian Institution. He received a B.A. in History from the University of Maryland (1973); M.A. in History from the University of Arizona (1975); and Ph.D. in History from Georgetown University (1985). He began his museum career as a graduate student at the University of Arizona, working part time at the Arizona Historical Society with a grant-in-aid funded by Emory and Ann-Eve Johnson. Bird is a former Rockefeller Foundation Humanities Fellow at the Wisconsin Center for Film and Theater Research, University of Wisconsin – Madison; and a recipient of a Four Freedoms Foundation research grant awarded by the Franklin D. Roosevelt Library, Hyde Park, New York.
His work has appeared in Smithsonian; History Today; Technology & Culture; The Encyclopedia of Radio; The Encyclopedia of Television; and American Art Review. His Smithsonian books and exhibitions include Design for Victory: World War II Posters on the American Home Front (with Harry R. Rubenstein, 1998); Paint by Number: The How-to Craze that Swept the Nation (2001); Holidays on Display (2007); America's Doll House: The Miniature World of Faith Bradford (2010); Souvenir Nation: Relics, Keepsakes, and Curios from the Smithsonian's National Museum of American History (2013); and is co-author and co-curator of American Democracy: A Great Leap of Faith (2017). He lives in Tucson, Arizona.
This virtual event was recorded Saturday November 6, 2021.
Western Ways: Though the Aperture with Rachael Black and William Lawrence Bird Jr.