Tucson Modernism Week Virtual Home Tour 2021
Tour Starts 11/6/2021
9:00AM 
Tucson Modernism Week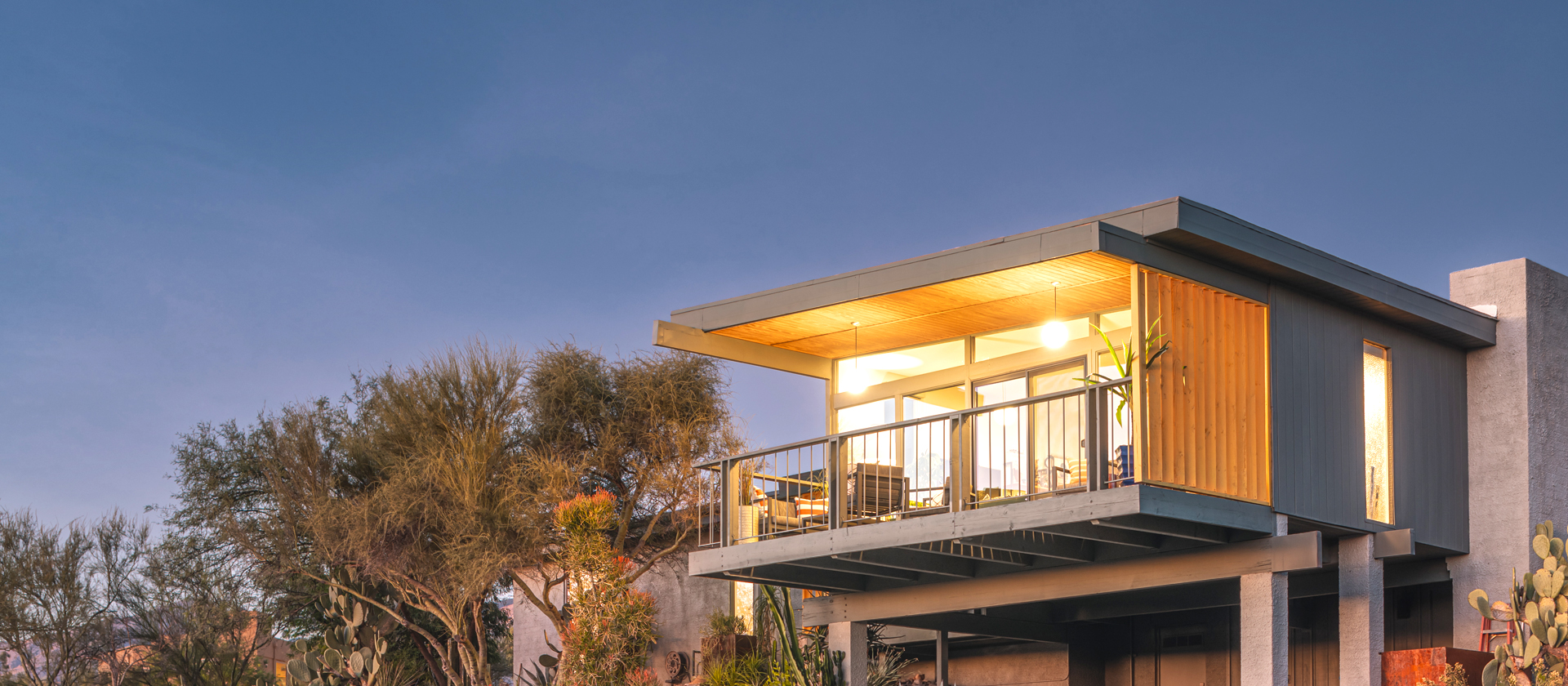 Tucson Modernism Week presents our 2021 Virtual Mid Century Modern Home Tour. Experience iconic properties by some of Tucson's most celebrated architects and designers of the mid-century era from the comfort and safety of your desktop or through virtual reality glasses.  
This year's tour featuring modern homes includes the architectural and design work of Tom Gist, Max Nail, and stunning examples of Lusk Homes design from Indian Ridge as well as Kalpin, Tobin, and Zuckerman designs from Sabino Vista. The tour also includes access to the complete 2020 virtual home tour. The 10th Annual Tucson Modernism Week Home Tour is an opportunity to explore some of Tucson's most interesting homes of the Modernist and Atomic Era. The virtual tour is self-directed with interactive media. Participants will discover these extraordinary spaces in 4K resolution and 3D tour - Starting November 6th, 2021.
The 2021 Tucson Modernism Week Tour is made possible by  Xppose Media.
Tucson Modernism Week is made possible by Landmark Sponsor Copenhagen Living; Heritage Sponsors: AZ Modern, Benjamin Supply, and the Mini Time Machine Museum of Miniatures; additional sponsors Tim Hagyard/Long Realty, Michelle Hotchkiss Atomic Tucson/Re-Max Results Realty, The Sunshine Shop and Prideaux Designs.  This years programming would not be possible without grant support from Arizona Humanities and the National Endowment for the Humanities. 
This tour is free with donations accepted. 
When you enter the tour use the gray circles on the ground to advance. You can do this by clicking on the circle and using your mouse or track-pad to move left-right, up-down. You can click on the colored dots to listen, watch, and read about the history of each house while you explore the interior and exterior. Be sure to scroll down on the written information to read more. If you have Virtual Reality goggles you can use them to experience the three-dimensional space of each house.    
When you enter the house CLICK ON THE GREEN CIRCLE for an AUDIO INTRODUCTION