Tucson Modernism Week Cocktail Party
SAT 11/11
5:30  – 8:30 PM
$125.00 Per Ticket
LOCATION: Address Sent After Ticket Purchase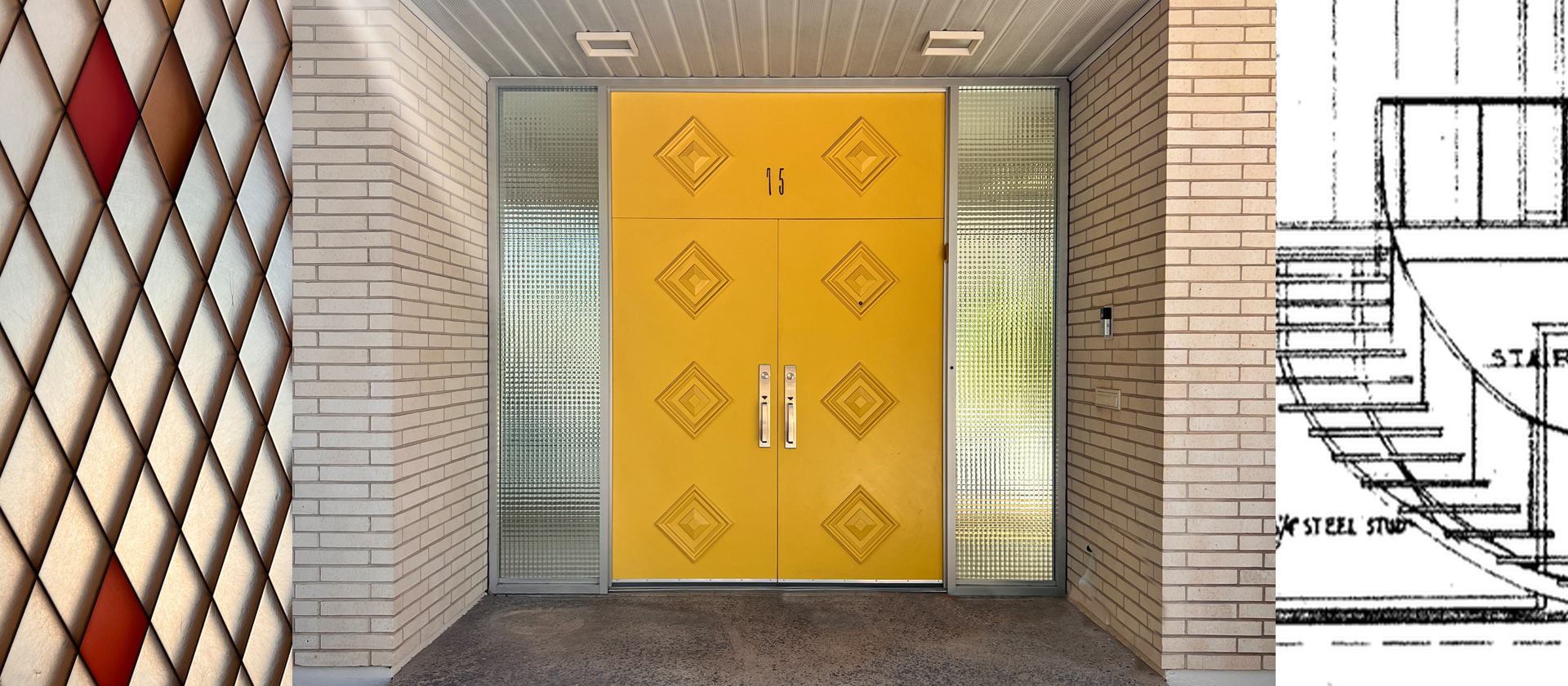 Ticket 125.00
Join us in a glamorous evening of celebration and support for Tucson Modernism Week at an exclusive, limited in-person event on Saturday, November 11, 2023. This unique cocktail party offers you a rare opportunity to step inside the stunning Hollywood regency home nestled in El Encanto designed by renowned architect Arthur B. Darton for his family in 1963. Darton left an enduring legacy on the architectural heritage of Southern Arizona. His illustrious career was marked by a profound commitment to ecclesiastical and religious architecture, profoundly enriching Roman Catholic architectural landscapes in Arizona and the Southern Arizona Diocese with his extraordinary designs for churches, convents, and rectories.
This event marks the very first time that this remarkable home has been opened to the public in an entire generation. Your ticket purchase not only grants you access to this extraordinary experience but also contributes to the noble mission of Tucson Modernism Week, furthering the ongoing preservation efforts of the Tucson Historic Preservation Foundation.
Event Details | Important Information:
Tickets are priced at $125.00 per person.
The reception is exclusively for guests aged 21 and older.
Kindly note that commercial photography is not permitted during the event.
The event's location will be disclosed once your tickets are secured.
Please be aware that all ticket sales for this event are final, and refunds will not be available.
Don't miss this exceptional opportunity to immerse yourself in the architectural marvel of Arthur B. Darton's Hollywood regency home while supporting a meaningful cause. Secure your tickets today and be part of this historic occasion. Your presence will make a significant difference!
Ticket 125.00