SOLD OUT. Tour: Neon Sign Downtown and 4th Avenue Walking Tour
WED 11/08
6:30 – 8:00 PM
$25 per ticket
LOCATION: Hotel Congress 311 E Congress St, Tucson, AZ 85701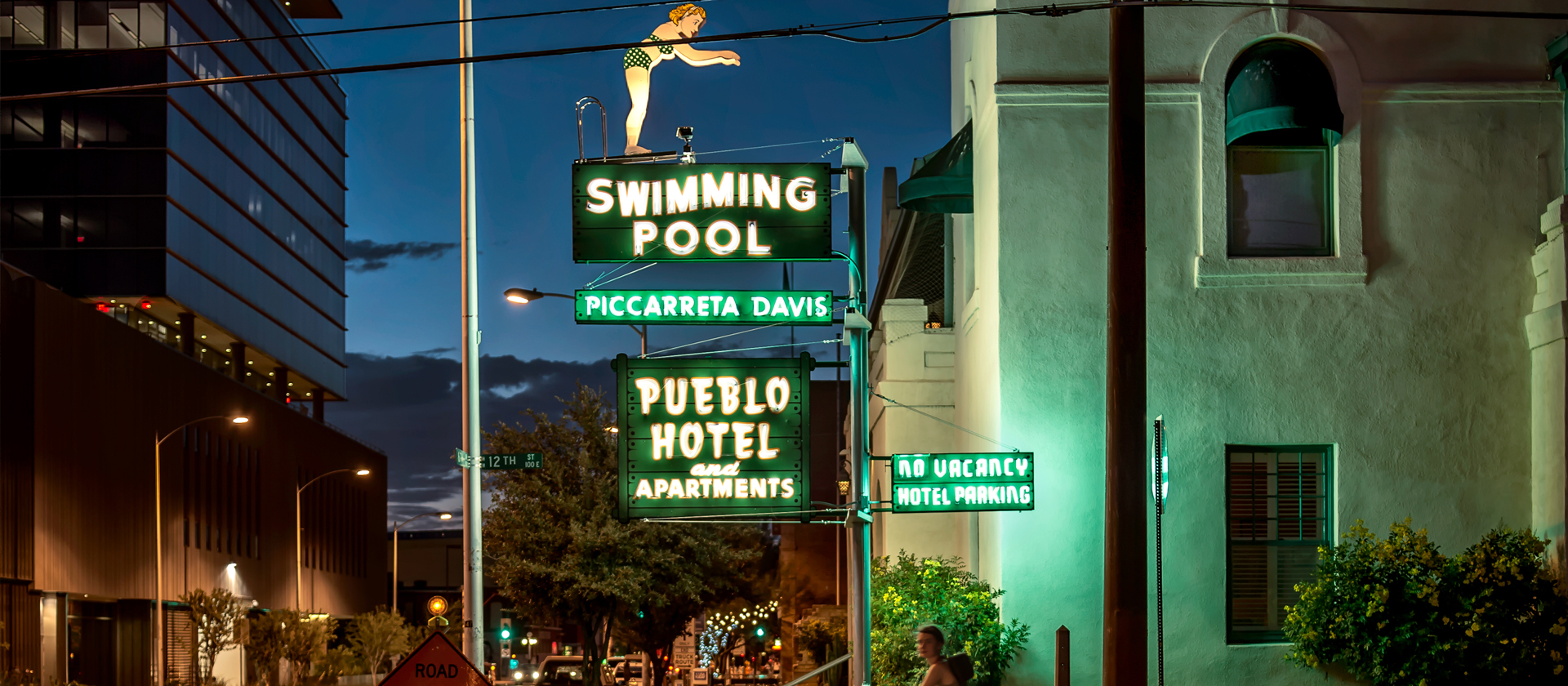 Tickets: 25.00 
Join Historian and Neon Sign Aficionado Carlos Lozano for a twilight and evening walking tour of some of Tucson's most iconic glowing historic landmark signs in downtown Tucson and 4th Avenue.
Carlos Lozano served for 8 years on the Tucson-Pima County Historical Commission and chaired the subcommittee which amended the sign code to allow and encourage the preservation of vintage signs. He has studied neon glassblowing and illuminated sculpture at The Crucible in Oakland CA. He is the founder of VanishingTucson.com, an interactive website with over 1000 members.
Special Instructions:
Tour is limited to 25 people - so please give yourself time to park and arrive on time. The tour begins and ends indoors in the lobby of the Hotel Congress.
Tickets: 25.00