Tour: Architecture of Nogales
SAT 11/12
8:00 AM – 3:30 PM
$200 per ticket
Tucson Modernism Week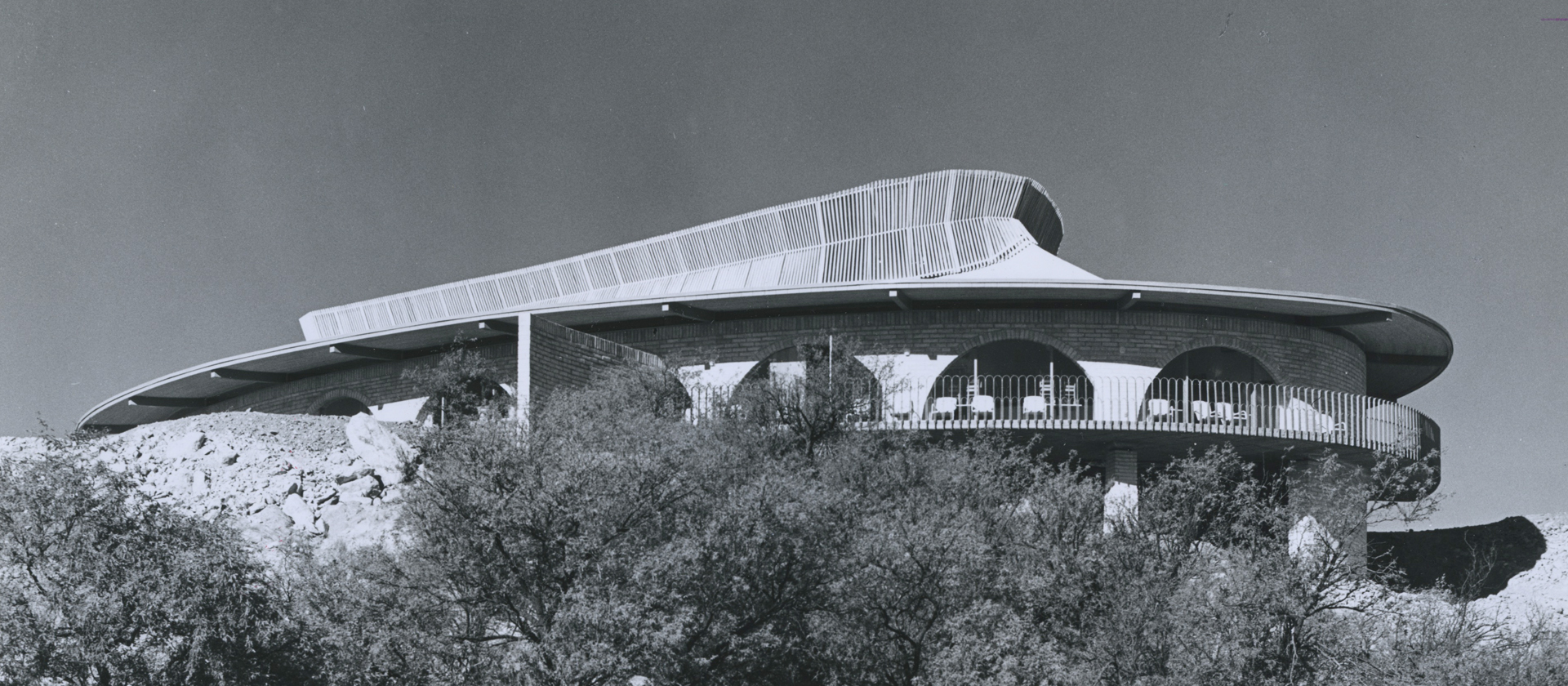 SOLD OUT
Join us for a tour in Ambos Nogales ("both Nogales"), as we spend a day exploring the exuberant architectural movement of the 1960s.  Nogales is home to many built examples from Bennie Gonzales, Anne Rysdale, Nicholas Sakellar and William Wilde. We have an exciting line up with a number of private homes and interesting public buildings on both sides of the border to visit. Demion Clinco and Darci Hazelbaker will be leading the tour with insight from local long-time residents. 
We will depart from Tucson at 8:00 AM and travel together by bus to Nogales, arriving at 9:30 AM.  Lunch will be provided at La Roca. We plan to be back to Tucson by 3:30 PM.
Please wear comfortable walking shoes and bring a government-issued ID that will allow you to enter and return from Mexico 
Event Restrictions | Special Instructions:
Tickets are 200.00 per person.
No commercial photography is allowed.
The address to meet for Tucson bus departure will be provided after tickets are purchased. 
All ticket sales to this event are final and no refunds are offered.