Sale: Special Collections
SUN 11/13
2:00 – 5:00 PM
Free: Reservations Required
LOCATION: Hirsh's Shoes Building at  2934 E Broadway Blvd., Tucson, AZ 85716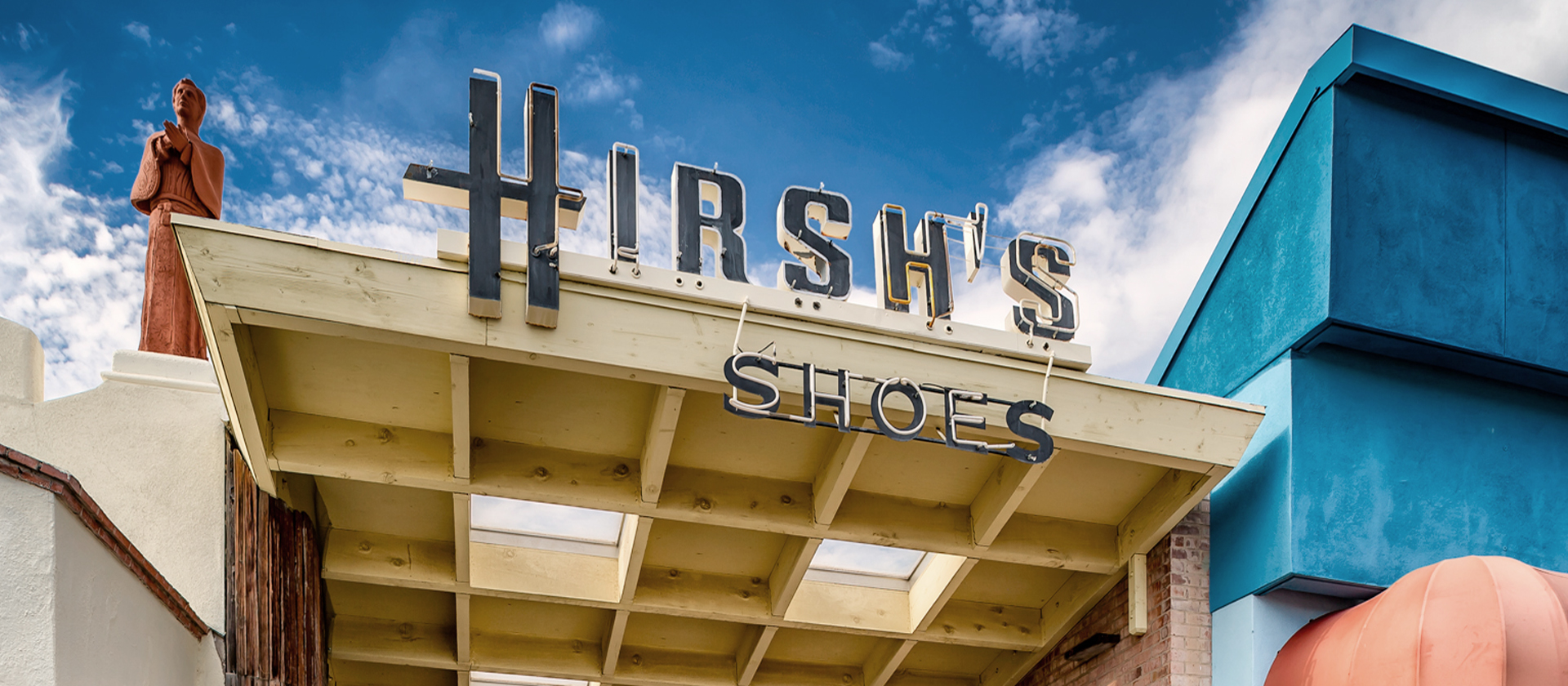 Artwork from the Henry and Phyllis Koffler Estate and clothing from Tucson stylist and shop owner Ann Edwards
From 1949 to 1984, Ann Edwards owned and operated the Ann Edwards Dress Shop located next to the former Rincon Market in midtown.  Her highly popular apparel shop kept Tucson's women dressed in the latest fashions.
Henry Koffler was born in Vienna, Austria. In 1939, at the age of 17, he emigrated by himself to the United States. The second recipient of the International Scholar by the University of Arizona, Koffler received his B.S. degree in Agricultural Chemistry in 1943 from the University of Arizona, and from the University of Wisconsin, his M.S. in Microbiology in 1944 and Ph.D. in Microbiology and Biochemistry in 1947. Koffler served as President of The University of Arizona from 1982–1991.
Koffler's interest in the visual arts, and in sculpture, ballet, and architecture began as a child when he attended many of Vienna's cultural offerings in music and theatre with his mother. During his 1953–54 sojourn as a Guggenheim Fellow in Cleveland, he became a conspicuous presence in the Cleveland Museum of Art, where he became acquainted with the Curator of Prints and Drawings, Leona Prasse, who sparked his interest in the visual arts. After his return to Purdue, Koffler became acquainted with Rudy Pozzatti, a leading printmaker in America and Distinguished Professor at Indiana University. His friendship with Pozzatti began his habit of collecting art and visiting galleries and museums. Consequently, he became well acquainted with prehistoric and primitive art, as well as modern German, French, Mexican, Japanese, and American art.