Neon Sign Self-Guided Driving Tour
LOCATION: Self Guided Driving Tour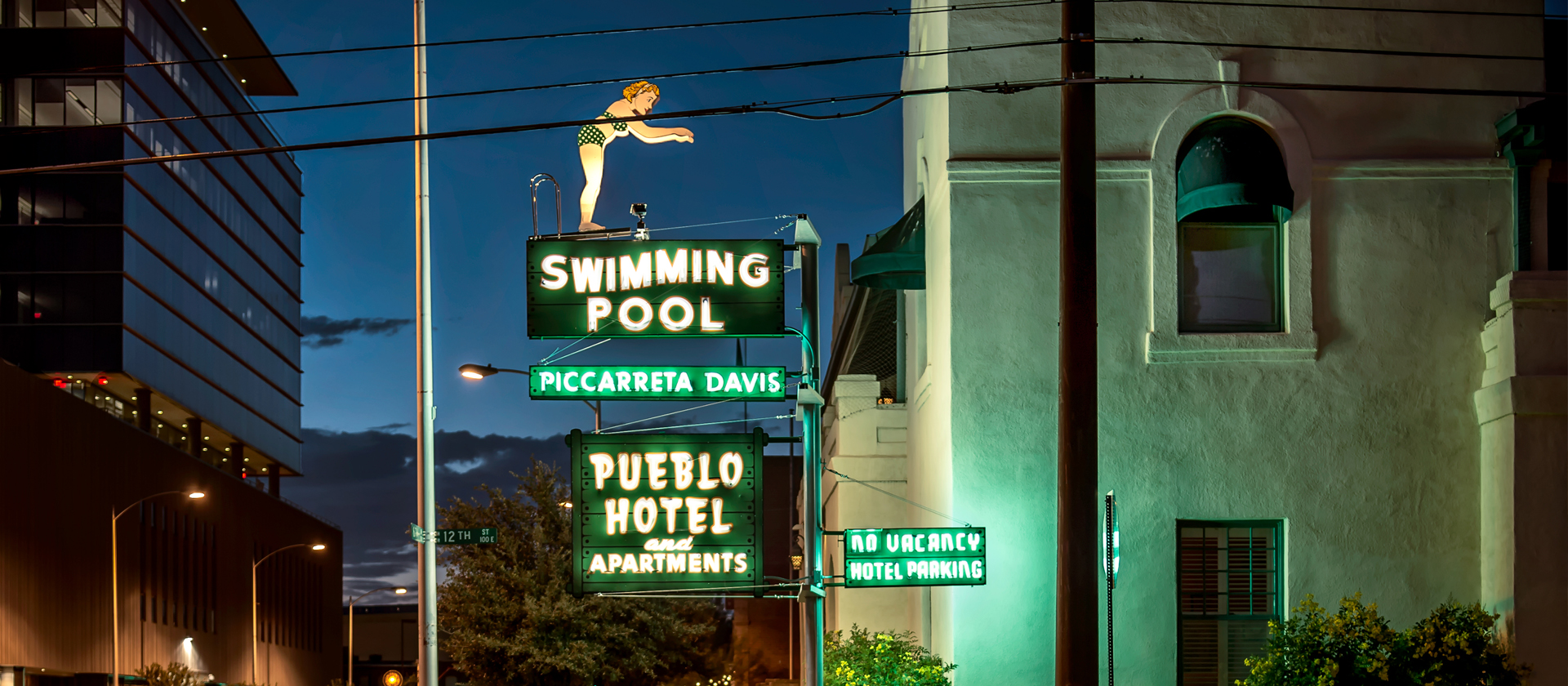 Over the last decade, the Tucson Historic Preservation Foundation (THPF) has worked to document, study and preserve Tucson's unique, eclectic mid-twentieth century neon signs. As part of this initiative, THPF restored a collection of these classic signs, salvaged over the last decade by individuals who foresaw their historic value.
This event is a self-guided tour of some of Tucson's iconic Neon signs. Download The Neon Pueblo a Guide to Tucson's Midcentury Vintage Advertising or Order a Copy. 
Hit Tucson's evening streets and discover the beauty of these industrial artistic treasures. 
You can also order a print copy.
Neon Sign Self-Guided Driving Tour