Miracle Mile: Boom and Bust – Tucson's Highway with Demion Clinco
Tucson Modernism Week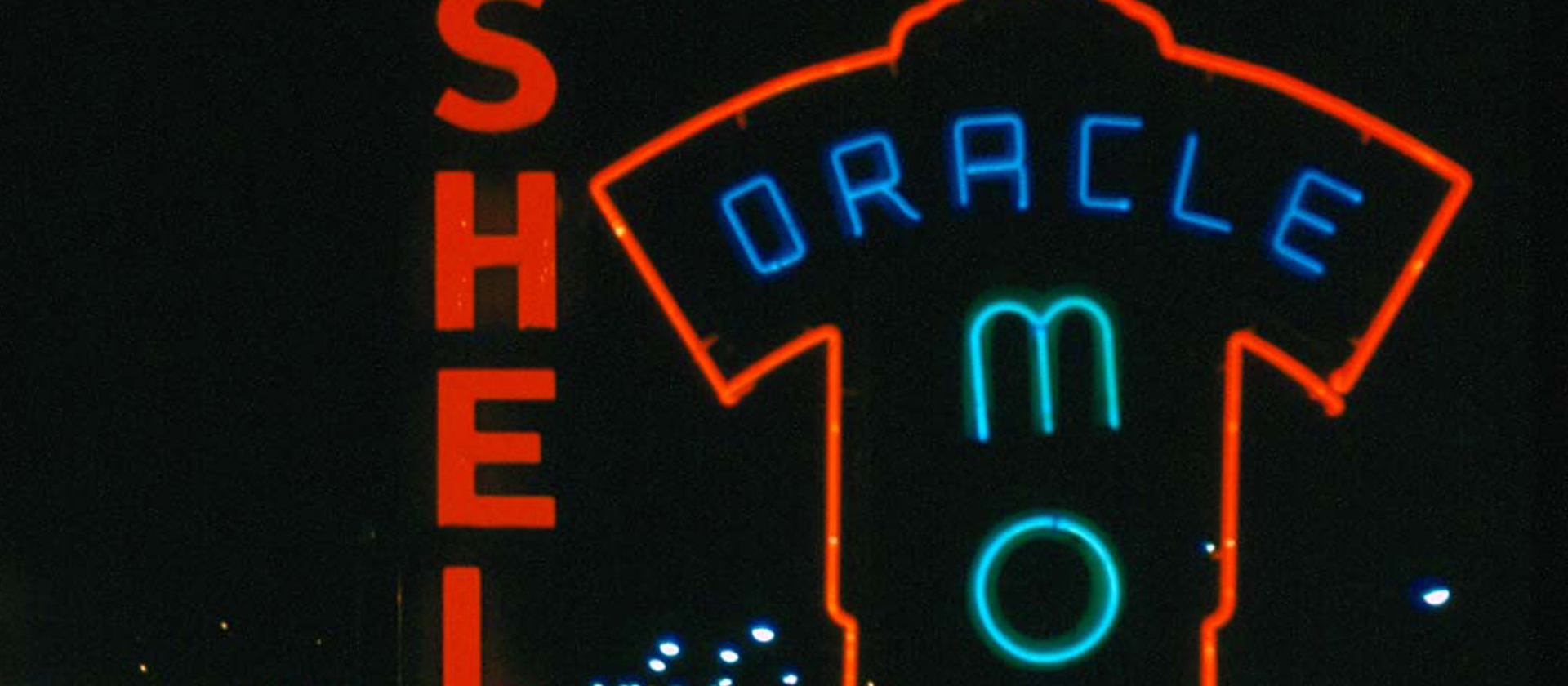 Demion Clinco, CEO of the Tucson Historic Preservation Foundation, will present on the history and future of Tucson's "Miracle Mile." Located north of downtown Tucson, the Miracle Mile Historic District is a significant commercial corridor connecting Tucson's development to the alignment to the northern segment of U.S. Route 80, U.S. Route 89, and Arizona Route 84. Throughout the mid-twentieth century, this neon-studded Mile functioned as the northern vehicular gateway welcoming cross-country motorists to Tucson.
Literally and figuratively losing its glow by the 1970s, the Historic Miracle Mile Corridor faced significant economic disinvestment.  The area is currently beginning to reclaim its place as a prominent gateway in Tucson's urban core. Clinco's talk will explore the rise, fall and rebirth of Miracle Mile and its role in Southern Arizona's History. 
Clinco served as President of Tucson Historic Preservation Foundation from 2008 – 2014 after relaunching the organization following a decade of inactivity.  In that role Clinco founded and launched Tucson Modernism Week (2001). Clinco has authored numerous publications, peer reviewed papers and articles, he regularly presents public lectures, leads tours and curates exhibits. He has launched and managed major humanities initiatives, community engagement programs and has positively affected public policy. In addition to this work, Clinco served as a member of the Arizona State House of Representatives (2014-2015) and is a current elected member of the Pima Community College Board of Governors representing District 2 and serving as Board Chair for the last four years. Clinco is the CEO of Frontier Consulting Group LLC, working on select heritage projects and is Vice-President of Catalina-In Home Services, Since 2010 Clinco has served as the Arizona State Advisor to the National Trust for Historic Preservation serving 2014-15 as Vice Chair of the Western Region. Clinco served as an Expert Member of the International Council on Monuments and Sites (ICOMOS) Twentieth Century Heritage International Scientific Committee. He is a former member of the Board of Directors of Archaeology Southwest and served as the Mayoral appointee to the Tucson-Pima County Historic Commission. Clinco is a graduate of Occidental College in Los Angeles, with a B.A. in Art History and completed postgraduate work at Istituto Marangoni in Milan Italy.
This virtual event was recorded Saturday November 6, 2021.
Miracle Mile: Boom and Bust – Tucson's Highway with Demion Clinco