Max Gottschalk, a Personal Perspective
Tucson Modernism Week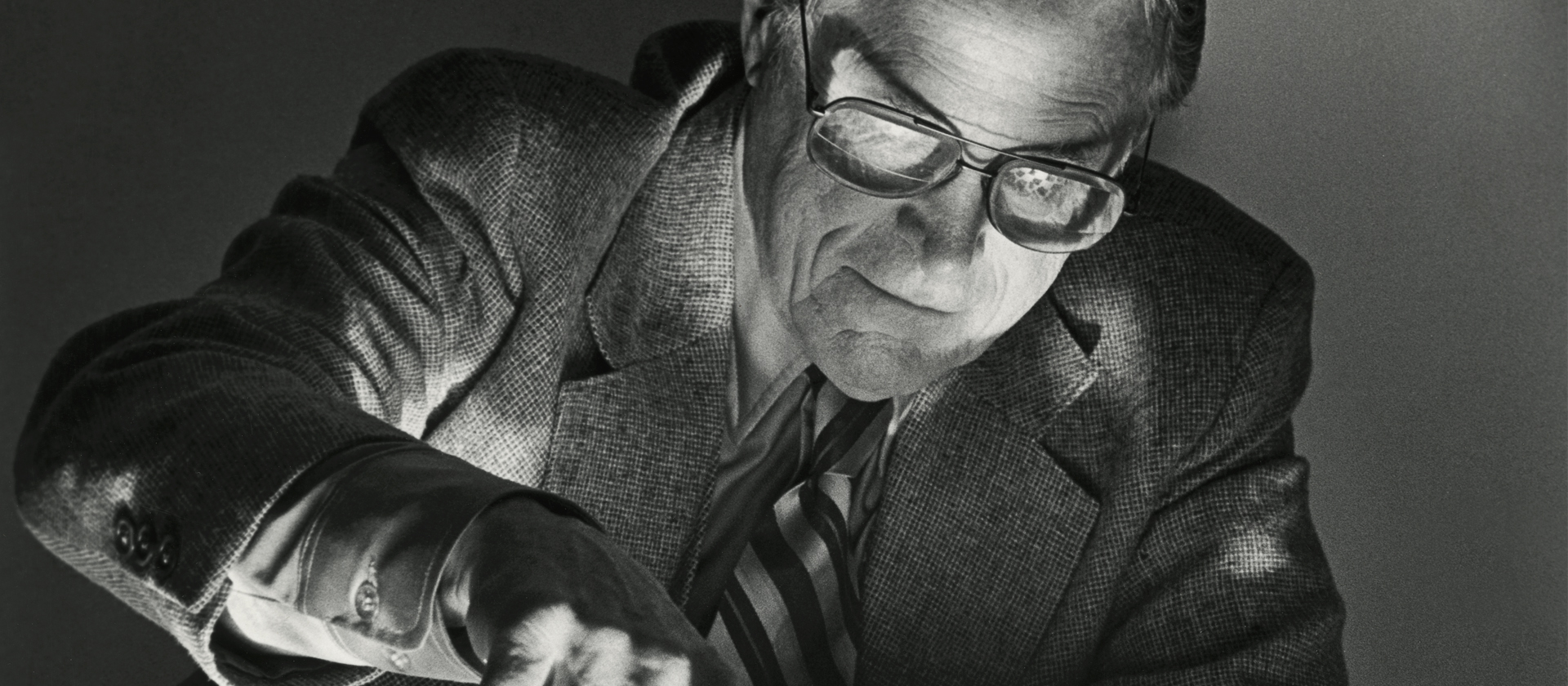 Max Jules Gottschalk was born 1909 in St. Louis, Missouri.  Following graduation from Washington University in the late 1930's he moved to Newfoundland working as Chief Technical Advisor of the Department of Agriculture and Rural Reconstruction.  In the role he designed workshop furniture for the agricultural community of Markland. His early work combined modernist design principles using and celebrating natural materials. 
Following WWII Gottschalk returned to the United States.  After moving to Tucson, Arizona he became a professor of industrial design at Pima Community College's new concrete brutalist style West Campus. During this period his industrial design furniture utilized steel, leather, and experimental materials to create dynamic and visually energetic furniture that appointed Tucson modern interiors. 
For an in-depth look at Gottschalk and his work, read the Kathy McMahon essay for the Tucson Historic Preservation Foundation: Max Gottschalk.
This rare archival film, from the collection of Gino Baldasare, offers a personal perspective on Gottschalk's design and is made available for free as part of TMW 2021. 
Tucson Modernism Week is made possible by Landmark Sponsor Copenhagen Living; Heritage Sponsors: AZ Modern, Benjamin Supply, and the Mini Time Machine Museum of Miniatures; additional sponsors Tim Hagyard/Long Realty, Michelle Hotchkiss Atomic Tucson/Re-Max Results Realty, The Sunshine Shop, and Prideaux Designs.  This year's programming would not be possible without grant support from Arizona Humanities and the National Endowment for the Humanities. 
This program is free with donations accepted.
Max Gottschalk, a Personal Perspective