How the Saguaro Became a Thing: Iconography of the Giant Cactus with William L. Bird, Jr.
LOCATION: Virtual link sent to Registrants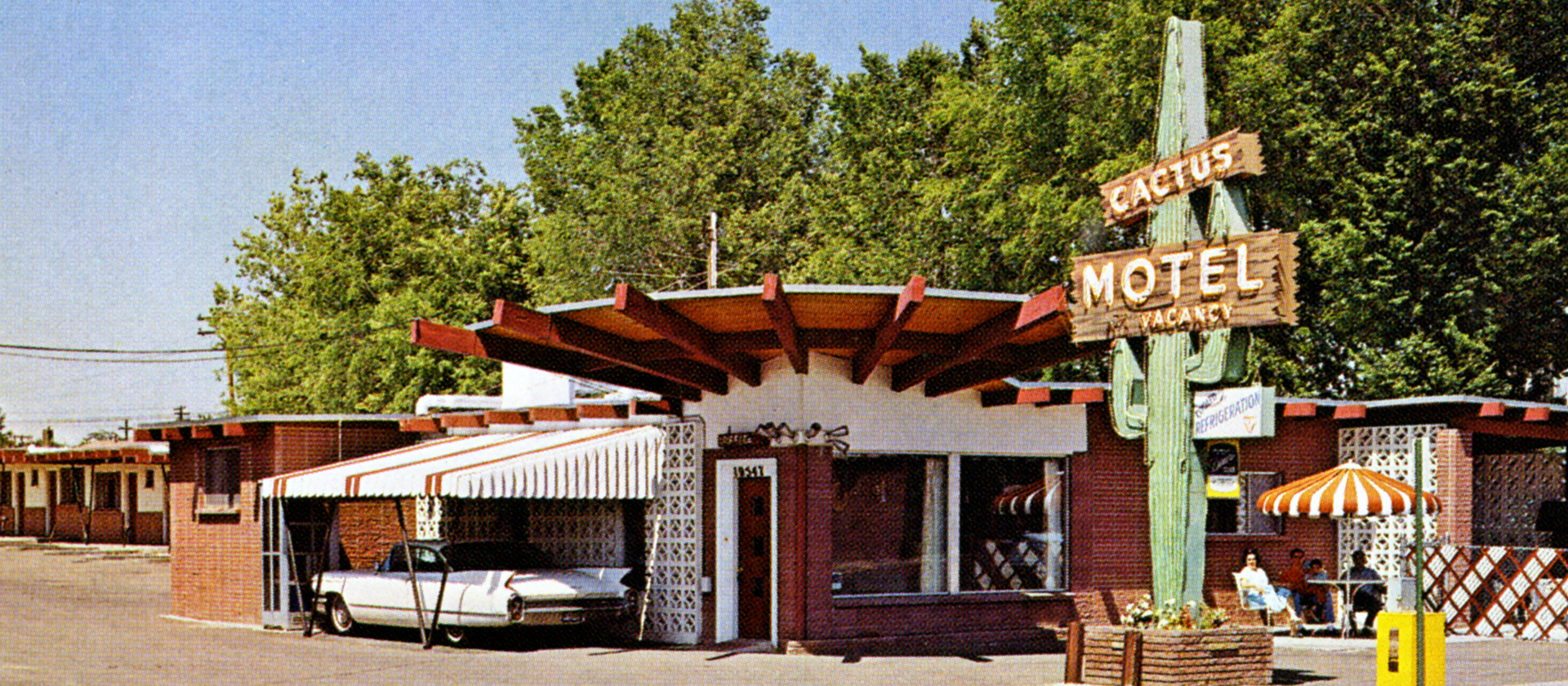 William L. Bird interprets the rise of the saguaro as an icon of the American West from the plant's earliest published appearance as a marker of botanical discovery in the 1840s, to its adoption as a symbol and far-flung meme in our own time. Bird's illustrated talk touches upon the educational saguaro displays of Nineteenth Century world's fairs and the critical role the plant played as a popular territorial symbol. Consigned to the margins of promotional brochures picturing the effects of irrigation, in the first decades of the Twentieth Century the saguaro gradually moved to the center of attention in brochures directed to tourists. By the early 1960s Arizona's comprehensive deployment of the saguaro as a welcoming symbol contributed to the proliferation of saguaro imagery on the American roadside. The growth of a new and expansive commercial range far from its Sonoran Desert habitat points to the current moment in which the saguaro appears as social meme in art, fashion and entertainment.
Bird's book, In the Arms of Saguaros: Iconography of the Giant Cactus, was published in 2021 by the Desert Laboratory – University of Arizona.
William Lawrence "Larry" Bird, Jr. is Curator Emeritus at the National Museum of American History – Smithsonian Institution. He received a B.A. in History from the University of Maryland (1973); M.A. in History from the University of Arizona (1975); and Ph.D. in History from Georgetown University (1985). He began his museum career as a graduate student at the University of Arizona, working part time at the Arizona Historical Society with a grant-in-aid funded by Emory and Ann-Eve Johnson. Bird is a former Rockefeller Foundation Humanities Fellow at the Wisconsin Center for Film and Theater Research, University of Wisconsin – Madison; and a recipient of a Four Freedoms Foundation research grant awarded by the Franklin D. Roosevelt Library, Hyde Park, New York.
His work has appeared in Smithsonian; History Today; Technology & Culture; The Encyclopedia of Radio; The Encyclopedia of Television; and American Art Review. His Smithsonian books and exhibitions include Design for Victory: World War II Posters on the American Home Front (with Harry R. Rubenstein, 1998); Paint by Number: The How-to Craze that Swept the Nation (2001); Holidays on Display (2007); America's Doll House: The Miniature World of Faith Bradford (2010); Souvenir Nation: Relics, Keepsakes, and Curios from the Smithsonian's National Museum of American History (2013); and is co-author and co-curator of American Democracy: A Great Leap of Faith (2017). He lives in Tucson, Arizona.