Home tour: Jacobson House
SUN 11/13
10:00 AM – 1:00 PM
$40 per ticket
Tucson Modernism Week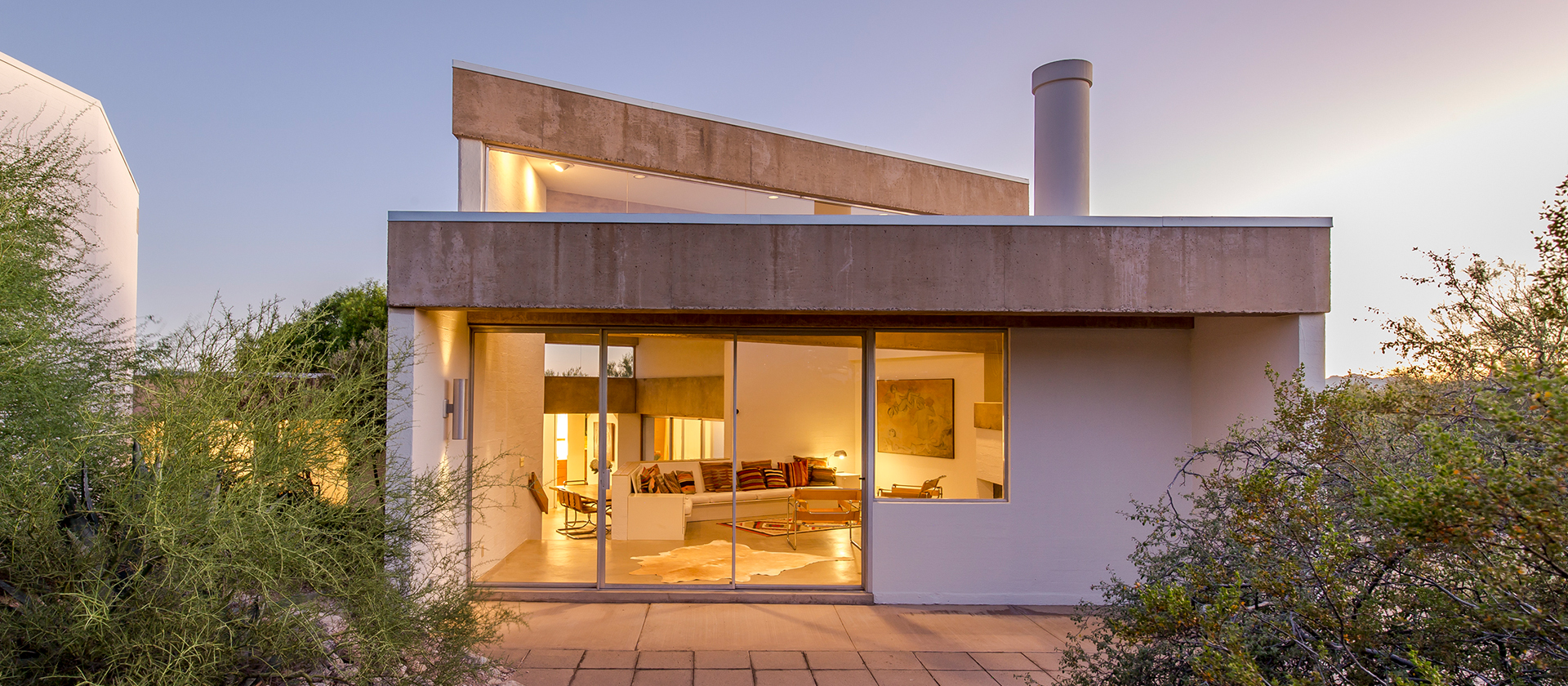 Join Tucson Modernism Week for our Mid-Century Modern Home Tour of iconic properties by some of Tucson's most celebrated architects and designers of the Mid-Century era. 
The single-family residential house designed in 1975 and built in 1977 is an important example of the foundational work of master architect Judith Chafee, FAIA (1932-1998), and a residential example of Tucson's Modern architectural movement. The primary character-defining features of the Jacobson House are the limited material palette of concrete, painted concrete block, aluminum frame windows, and glass which are used to produce an environmentally responsive design expressed through the interior and exterior distinctive zonal geometric design. The exposed site-cast concrete structural beams supported on walls of painted reinforced concrete block allow for spans of aluminum frame windows walls, sliding glass doors, and clerestory ribbon windows that allow diffused light to enter the space. The physical orientation and bioclimatic site design was a direct response to the desert environment, climate, views, natural setting, and the seasonal location of the sun. The house is designed with an explicit indoor-outdoor relationship and spatial arrangement that creates a floor plan with a series of courtyards that act as outdoor rooms. 
Special Instructions:
The tour is self-directed with docents at each home. Participants drive themselves and can visit the property anytime during the designated time slot listed below.  Ticket sales to each time slot are limited.
Because of the historic nature of these properties, there are irregular steps and surfaces, long dirt driveways, and narrow hallways.  As a result, accessibility is limited.
No commercial photography is allowed.
The address will be provided after tickets are purchased.
Hourly visitation from 10:00 AM - 1:00 PM.  Please select a time below to visit the Jacobson House, the purchase of this ticket is for the specific time and for the Jacobson House only.  Visitation to the Gist House must be purchased as a separate ticket. 
All ticket sales to this event are final and no refunds are offered.