Home tour: Gist House
SUN 11/13
10:00 AM – 1:00 PM
$40 per ticket
Tucson Modernism Week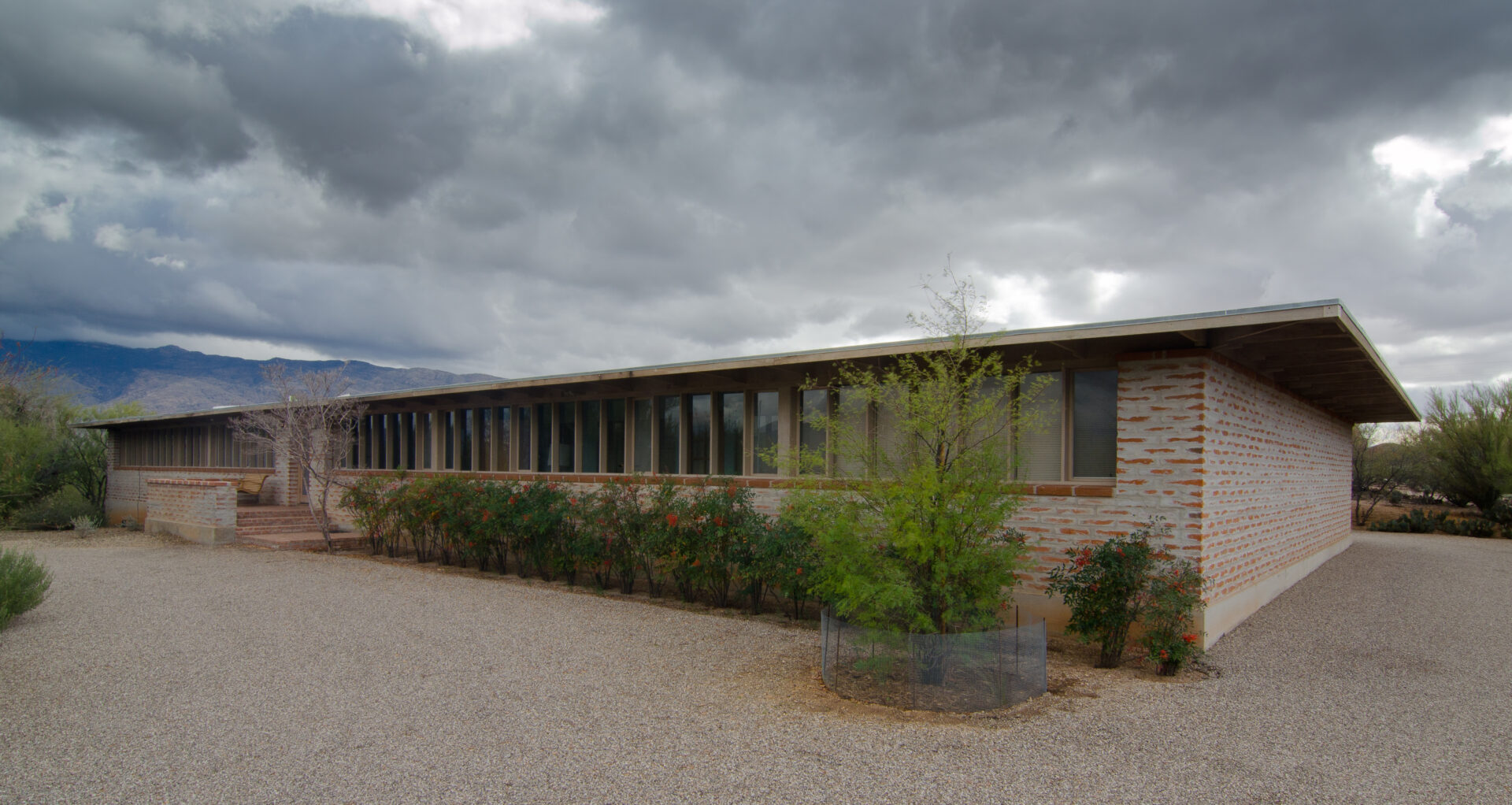 Join Tucson Modernism Week for our Mid Century Modern Home Tour of iconic properties by some of Tucson's most celebrated architects and designers of the Mid-Century era. 
The house was the last of three homes Tom Gist had built for himself in Tucson.  Built in 1977, it is one of the last projects of his career and is a highly personalized and experimental design.   While the exterior elevations are a classic Gist combination of burnt adobe, wood, and glass, the interior concept, layout, and finishes are a departure from his usual approach to home design.  Carefully sited on a rise overlooking the Tanque Verde Valley with expansive views of the Catalinas and Rincons, the home is a desert outpost where Tom and his wife Tish enjoyed their retirement and final years.
The tour will be given by THPF President Michael Fassett, an authority on Tom Gist's work, and will include historical documents and photos to more fully illustrate the history of the home.
Special Instructions:
Ticket sales to each time slot are limited.
Due to the lack of safe street parking near the home, participants will meet 10 minutes before the tour start time at a staging area at the northwest corner of Broadway and Houghton and will depart promptly at the top of the hour for the home.  Unfortunately, we will be unable to accommodate late arrivals.  Onsite parking at the home can accommodate 10 cars; ridesharing is encouraged. The tour will end 10 minutes before the hour to allow participants to exit and make room for the next tour group.
Because of the historic nature of these properties, there are irregular steps and surfaces, long dirt driveways and narrow hallways.  As a result, accessibility is limited.
No commercial photography is allowed.
The address will be provided after tickets are purchased.
Hourly visitation from 10:00 AM - 1:00 PM. Please select a time below to visit the Gist House, the purchase of this ticket is for the specific time and for the Gist House only.  Visitation to the Jacobson House must be purchased as a separate ticket. 
All ticket sales to this event are final and no refunds are offered.