Coming of Modern Tucson and The Curt Teich Postcards by William L. Bird
SAT 11/11
10:00  – 11:00 AM
$10.00 Per Ticket
LOCATION: Rincon Congregational Church | 122 N Craycroft Rd, Tucson, AZ 85711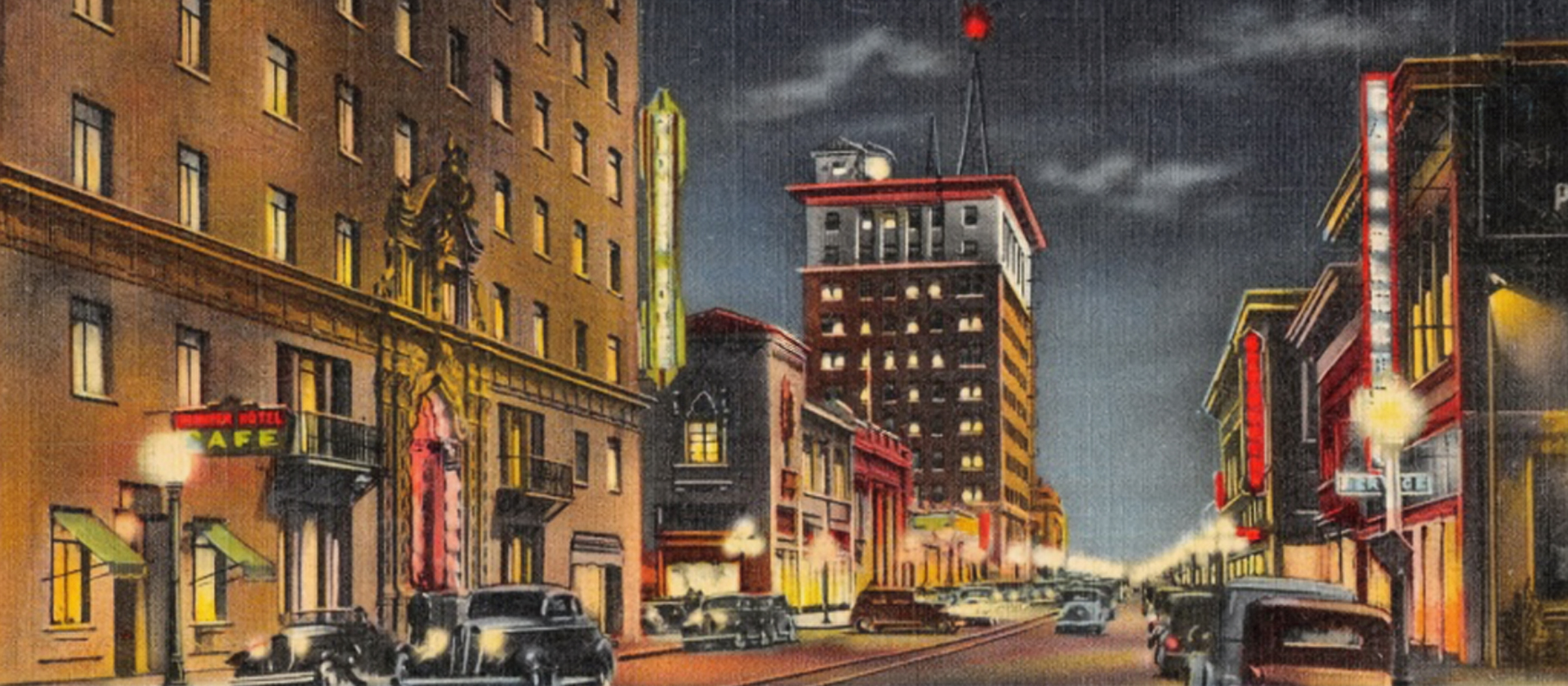 William L. Bird interprets the rise of modernism through postcard images of Tucson, offering a fascinating journey through time as he explores the transformation of the city in his lecture, "Every Day I Walk These Streets: The Curt Teich Postcard and the Coming of Modern Tucson" Through the lens of Curt Teich's iconic postcards, this talk embarks on a visual and historical adventure, tracing the evolution of Tucson from its early days to the vibrant, modern 20th century city.
William Lawrence "Larry" Bird, Jr. is Curator Emeritus at the National Museum of American History – Smithsonian Institution. He received a B.A. in History from the University of Maryland (1973); M.A. in History from the University of Arizona (1975); and Ph.D. in History from Georgetown University (1985). He began his museum career as a graduate student at the University of Arizona, working part time at the Arizona Historical Society with a grant-in-aid funded by Emory and Ann-Eve Johnson. Bird is a former Rockefeller Foundation Humanities Fellow at the Wisconsin Center for Film and Theater Research, University of Wisconsin – Madison; and a recipient of a Four Freedoms Foundation research grant awarded by the Franklin D. Roosevelt Library, Hyde Park, New York.
His work has appeared in Smithsonian; History Today; Technology & Culture; The Encyclopedia of Radio; The Encyclopedia of Television; and American Art Review. His Smithsonian books and exhibitions include Design for Victory: World War II Posters on the American Home Front (with Harry R. Rubenstein, 1998); Paint by Number: The How-to Craze that Swept the Nation (2001); Holidays on Display (2007); America's Doll House: The Miniature World of Faith Bradford (2010); Souvenir Nation: Relics, Keepsakes, and Curios from the Smithsonian's National Museum of American History (2013); and is co-author and co-curator of American Democracy: A Great Leap of Faith (2017). His most recent book, In the Arms of Saguaros: Iconography of the Desert Giant, is published by the University of Arizona Press (2023). He lives in Tucson, Arizona.
Tickets 10.00 each.
Location: Rincon Congregational Church
122 N Craycroft Rd, Tucson, AZ 85711
Designed by Scholer Fuller Architects, lead designer William "Kirby" Lockard, 1957