Western Ways: Photographic Iconography of the 20th Century West (Affiliate Virtual Exhibit)
Tucson Modernism Week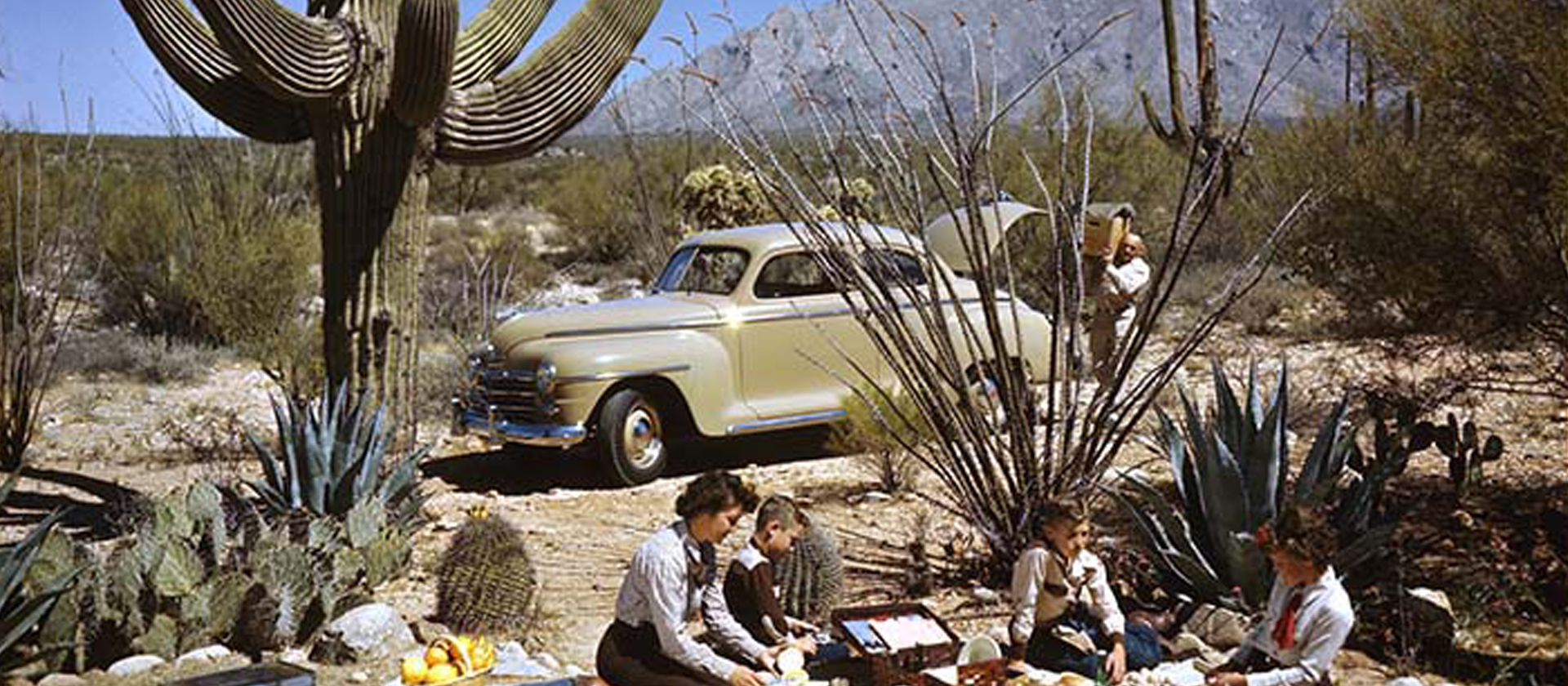 The Arizona Historical Society is pleased to present a selection of color images from the Western Ways photograph, manuscript and film collections housed at the Arizona History Museum in Tucson. Charles Herbert, internationally recognized photographer and filmmaker, together with his wife Lucille founded Western Ways Feature Service.
Over a period of over three decades, from the 1930s to the 1970s, the Herberts employed professional writers and photographers whose body of work not only promoted, but shaped the culture of the modern American West. The company produced articles and photographs about people, events, and tourist destinations in the western United States as well as Northern Mexico for sale to publications, photographic and advertising agencies, and the private sector.
While Western Ways' work encompassed all of Arizona, as well as neighboring states and northern Mexico, the Herberts made Tucson their home, and the growth of the company is indelibly tied to the growth of the city during the mid-century period.
Exhibition
/ affiliate event