Tom Gist Furniture Exhibit (In-Person Event)
SAT 11/6/2021 – FRI 11/26/2021
M-Sat 9:00 AM-6:00 PM
Sun 12:00-5:00 PM
Tucson Modernism Week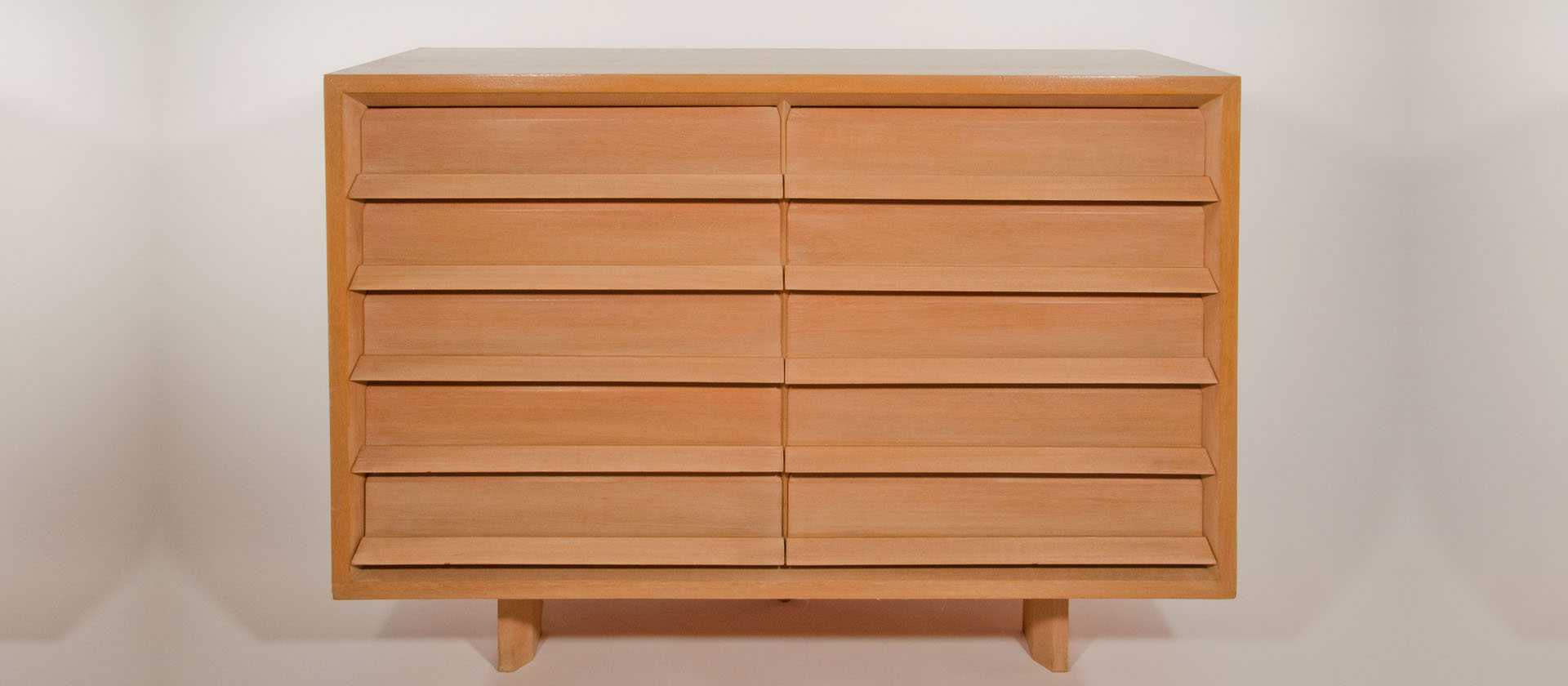 This special in-person exhibit is presented in partnership with Copenhagen. 
Tom Gist was a custom home designer/builder prominent in Tucson from the mid-1950s through the late 1970s. His unique design aesthetic, along with a problem-solving approach to custom home design and superb building skills, created many superior examples of mid-century modern design with a Tucson flair. His homes of burnt adobe with Catalina view-facing window walls and sumptuous mahogany interior woodwork embodied Gist's concept of "gracious natural living at its best".
Many of the over 170 homes he designed and built were regularly featured in the Tucson Citizen, Better Homes and Gardens, and Sunset Magazine. The second home he built for himself and his wife Tish is listed on the National Register of Historic Places (NRHP), and many more of his homes are contributing properties to Historic Districts throughout Tucson. A multiple property NRHP is under development. 
The Tucson Historic Preservation Foundation is preparing a book that will follow Gist through his childhood and military career, and explore the development of his unique design and construction style. The Book will be available in 2022. The evolution of Gist's style and detailed building techniques will be illustrated through a combination of archival images, current photographs, interviews with clients and contemporaries. This book will serve as the ultimate reference for Gist's work for current and future Tucsonans.
In addition to a significant residential buildings portfolio, Gist designed distinct and straightforward furniture both for himself and for select clients. These works, rendered in Douglas fir and Philippine mahogany complemented the built in casework, detailing and elegant motifs of his homes and stand alone as important works of the period.
This special exhibit will highlight rare examples of Gist furniture and can be viewed at the Copenhagen Living showroom at the southwest corner of Fort Lowell and Dodge.  The exhibit will be in available from Saturday November 6 through Sunday November 21 during normal business hours (Monday-Saturday 9 am-6 pm, Sunday 12-5 pm) 
To read more about Tom Gist. 
Tucson Modernism Week is made possible by Landmark Sponsor Copenhagen Living; Heritage Sponsors: AZ Modern, Benjamin Supply, and the Mini Time Machine Museum of Miniatures; additional sponsors Tim Hagyard/Long Realty, Michelle Hotchkiss Atomic Tucson/Re-Max Results Realty, The Sunshine Shop and Prideaux Designs.  This years programing would not be possible without grant support from Arizona Humanities and the National Endowment for the Humanities. 
This program is free with donations accepted.