Mad for Mod at the Mini Time Machine Museum of Miniatures (Affiliate In-Person Event)
Through 1/16/2022
Tue-Sun 9:00AM-4:00PM
LOCATION: The Mini Time Machine Museum of Miniatures 4455 E Camp Lowell Dr, Tucson, AZ 85712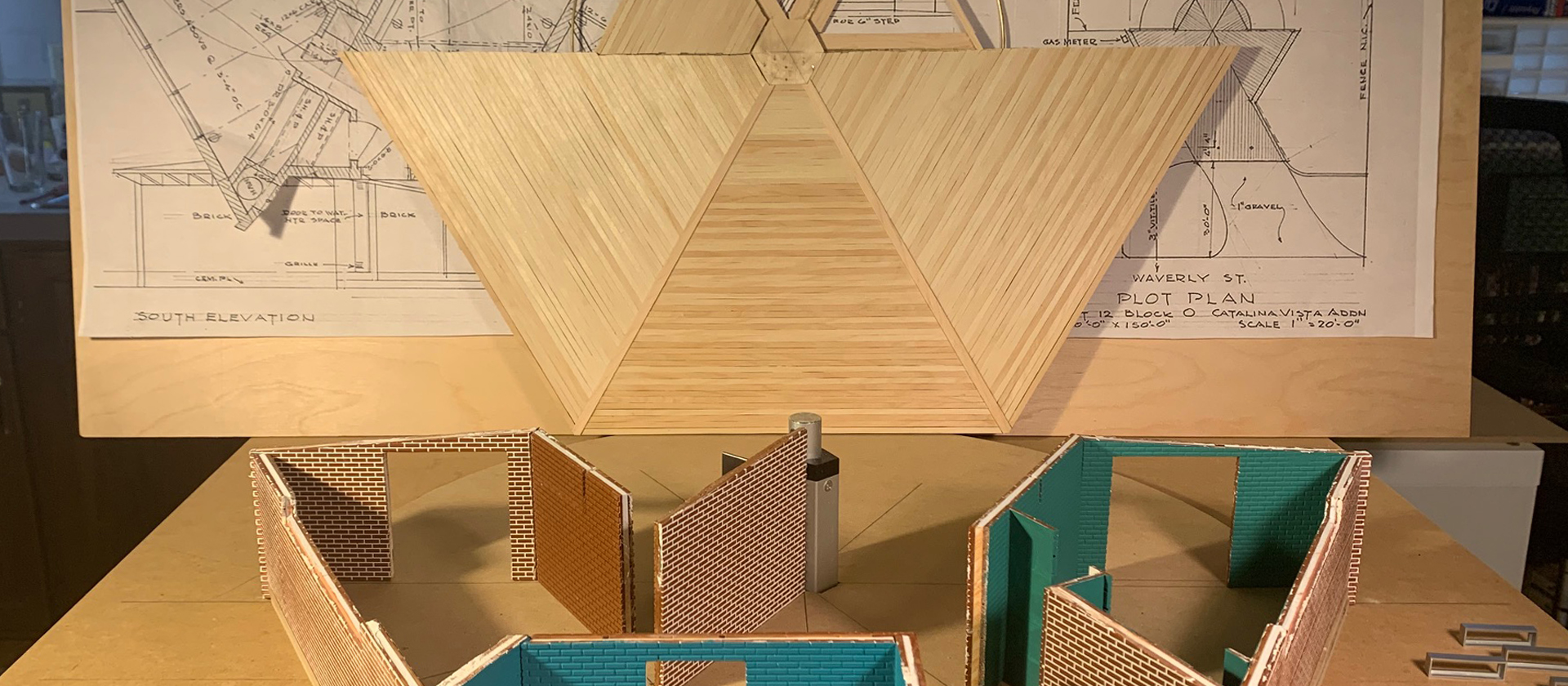 The Mini Time Machine Museum of Miniatures celebrates Tucson Modernism Week with three important exhibitions that explore modernism at a different scale. Museum Hours:
Tuesday–Sunday from 9:00 AM–4:00 PM; General Admission Ticket Required. 
The Ball-Paylore Miniature House Project
Ongoing
The original Ball-Paylore House is a passive solar home designed and built by renowned architect Arthur T. Brown in 1952. It was recently acquired and restored by the Tucson Historic Preservation Foundation.
This commission will be an important step toward filling gaps in the museum's permanent collection. It is an example of mid-century architecture (an area of our collection we would like to expand), done by an established contemporary artist, which highlights a local, historic property AND opens pathways for the museum to develop STEAM programming on the topics of architecture, engineering, and sustainable building.
The miniature is planned to debut with the opening of our fall 2021 featured exhibition; Atomic Miniatures: Michael Yurkovic's Modern Musings 
Atomic Miniatures: Michael Yurkovic's Modern Musings
October 14, 2021 – January 16, 2022
Michael Yurkovic, Industrial designer and Artisan member of IGMA (International Guild of Miniature Artisans), creates timeless icons of the mid-century modern era. From a mid-century appointed New York Loft to a rusting Vespa, Yurkovic's work brings miniatures into the modern age for viewers in this Featured Exhibition.
October 12, 2021 – January 16, 2022
After Route 66 connected Chicago to Los Angeles, neon signs were erected along the famous stretch of highway, glamorizing road travel and lighting up the night. In this spotlight exhibit, miniature replicas of three iconic Tucson mid-century modern neon signs made by sign maker Jude Cook transport us to the age of the automobile­, illuminating the history of neon signs here in the Old Pueblo.
Exhibition
/ affiliate event