Ignite Sign Art Museum (Affiliate In-Person Event)
This program is ongoing.
W-Sat 10:00M-4:00PM
LOCATION: Ignite Sign Art Museum 331 S. Olsen Tucson, AZ 85719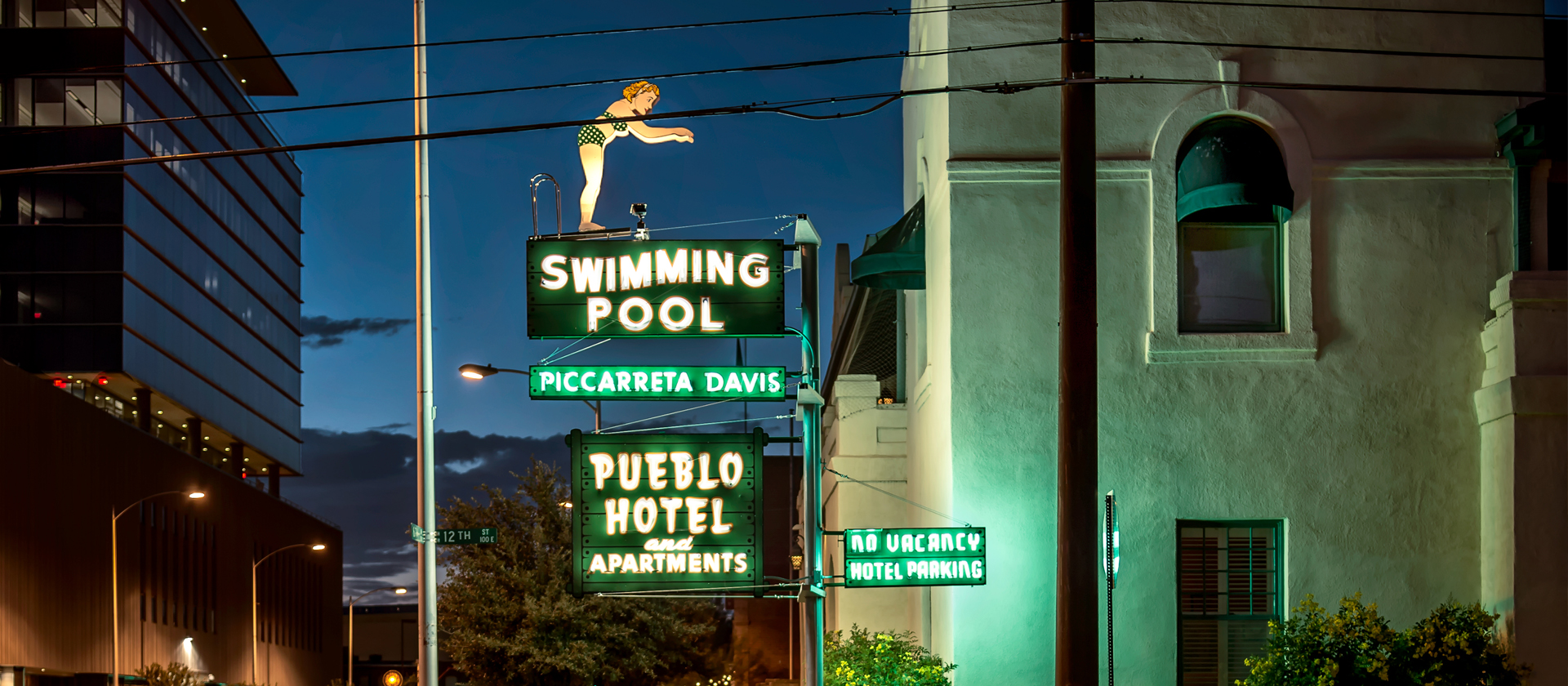 Jude Cook spent his career in the design and sign industry.  He began his own sign business of 40 years ago, first in Iowa and then moved Cook & Company Signmakers to Tucson.  About nine years ago he began restoring Tucson's iconic neon signs.  Not only has Cook created and restored signs, he has collected them too.  The Ignite Sign Art Museum shares his extensive collection of some of Tucson's most well-known signs with Tucsonans.
On site tickets required 
See their website for admission prices. 
331 S. Olsen
Tucson, AZ 85719
Open Wed - Sat, 10:00AM-4:00PM
Exhibition
/ affiliate event