Holy Modern Self-Guided Driving Tour
Tucson Modernism Week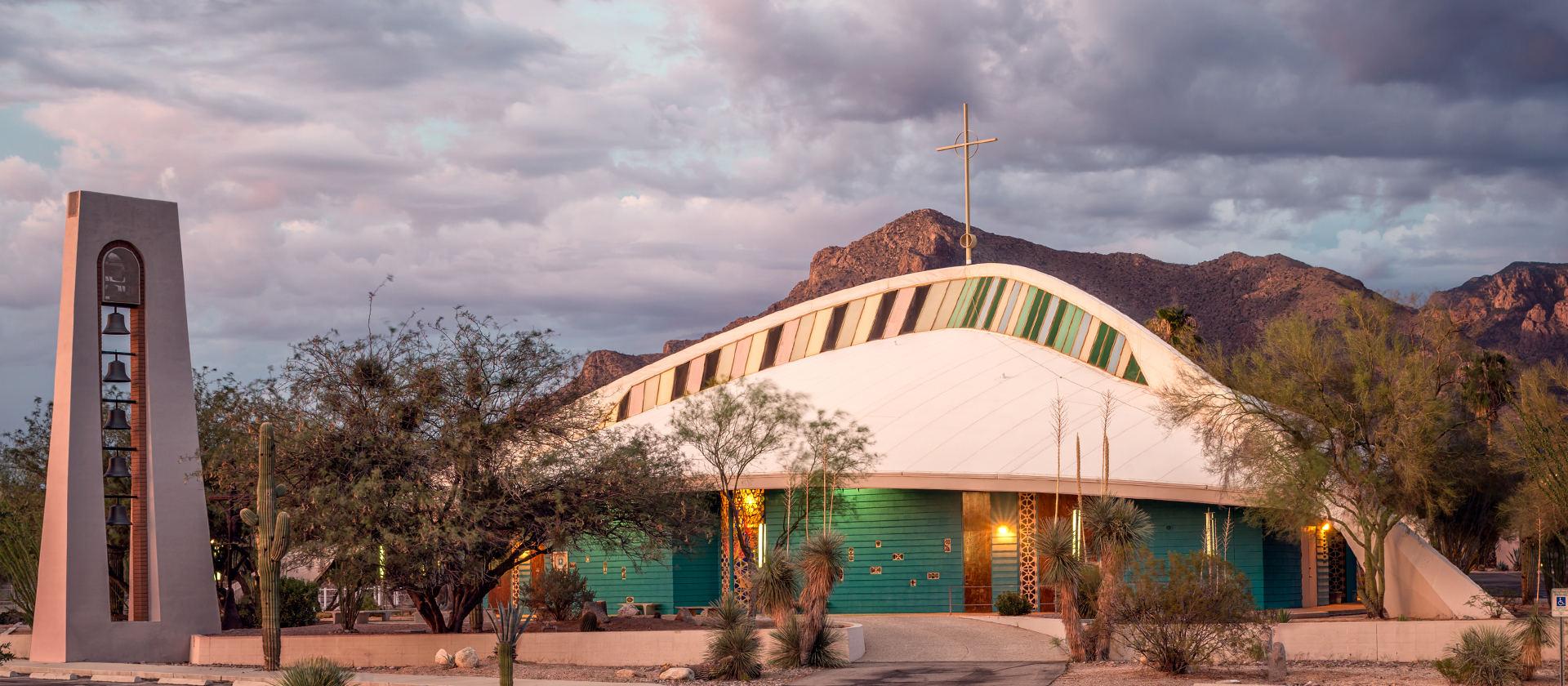 Following WWII, Tucson began an expansive transformation triggered by population growth. New neighborhoods and subdivisions were designed; construction was fueled by the GI Bill, robust financing tools, and a new American optimism. Innovative and original architectural styles emerged with an emphasis on materials and form – a seismic departure from the traditionalist revival styles of the first half of the twentieth century. As the population increased, the footprint of Tucson expanded in every direction. New commercial and cultural infrastructure developed to meet intensifying needs. Schools, libraries, shopping centers and religious buildings emerged along the edges of new neighborhoods in an array of popular design trends. 
These religious buildings were a significant community investment. While the traditionalism of faith seemed in revolutionary juxtaposition to innovative and progressive architectural design, young congregations joined with a new generation of architects to create groundbreaking projects. The new buildings both reconciled cost limitations and embraced a shift away from classical cruciform plans to a more intimate, modern interpretation of space. The simplification of form and elimination of ornament were tenants of the modern movement. The new sacred spaces reflected exuberance and restraint; elegance and reserve. 
This event is a self-guided tour highlighting Tucson's sacred spaces. Download Holy Modern, celebrating Tucson's mid-century modern sacred spaces. You can also Order a Book Copy for Purchase. 
Although these buildings are closed for visitors the buildings can be seen from the comfort of your car. 
THE SELF-GUIDED TOUR IS IN THE PDF BELOW. 
Holy Modern Self-Guided Driving Tour