Bus Tour: Tucson's Miracle Mile and Historic US 80 / Past and Future
Sat
10/5
3:00 PM - 6:00 PM
LOCATION: Depart: Amethyst Room Pima Community College Downtown Campus 1255 North Stone Avenue, Tucson, Arizona 85709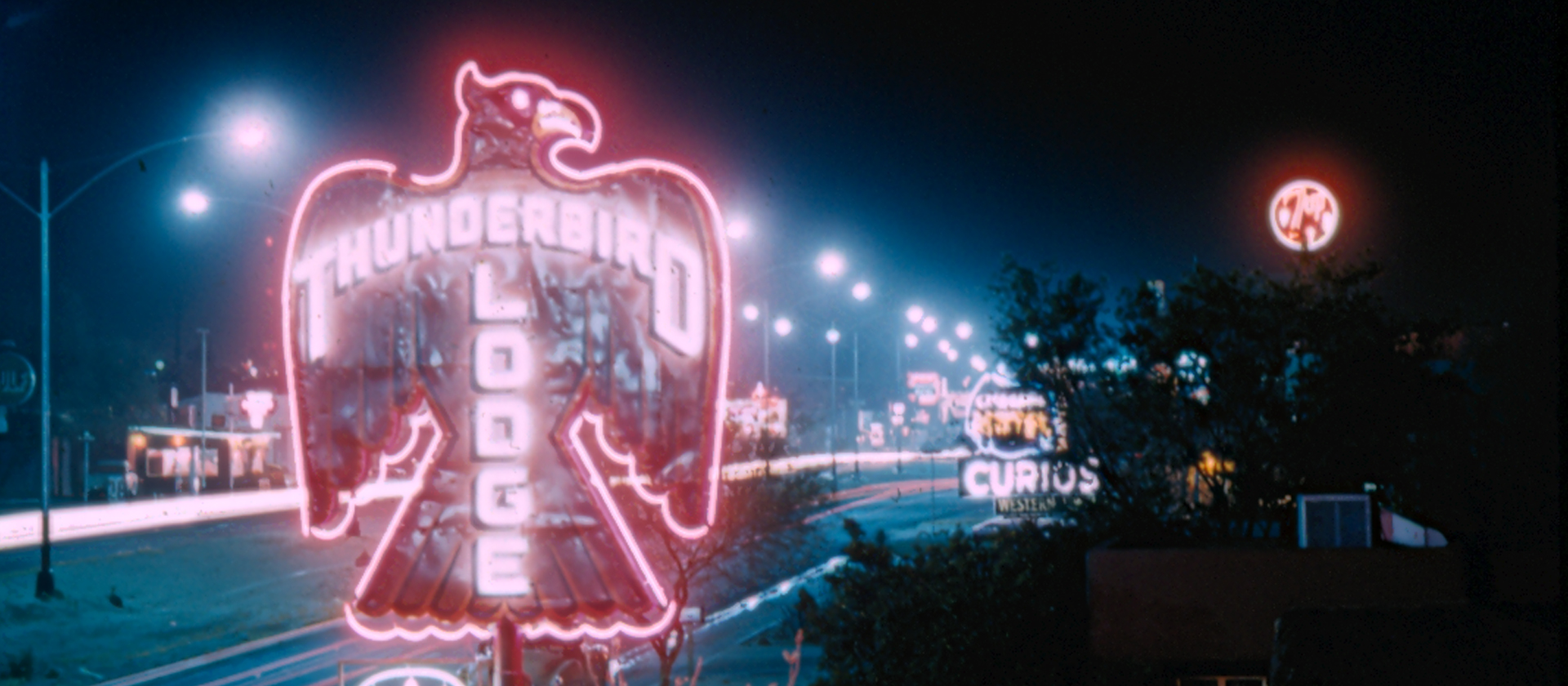 This tour led by historian Ken Scoville and City of Tucson Principle Planner Rebecca Ruopp will explore the vintage motels and historic haunts of Tucson's once glimmering Miracle Mile Strip and explore the future of this unique part of our city.
The Miracle Mile Historic District celebrates the arrival of the automobile and the architectural changes that catered to tourists traveling on the first divided roadway in Arizona.  The tour will feature some of the successful adaptive re-uses of motor hotels that were in their heyday during mid-century Tucson. 
A short presentation before the tour will emphasize the importance of the planning processes both in area to further the successful adaptive reuse of the Miracle Mile Historic District.